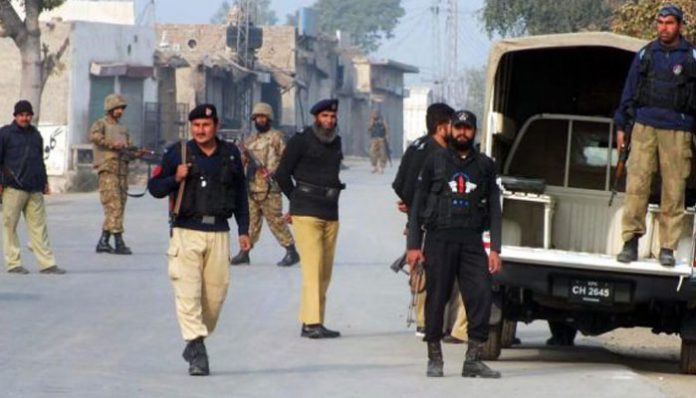 Police in Dera Ismail Khan has successfully recovered a kidnapped bargain dealer who had been held for a huge ransom. Three suspects, including the Station House Officer (SHO) of the Counter Terrorism Department in DI Khan, have been arrested in connection with the kidnapping for ransom.
The incident came to light after the victim's brother, Muhammad Yousaf, reported that his brother Muhammad Dawood had been missing for two days. The police immediately sprang into action and used modern scientific methods to track down the culprits.
Also Read: Mardan Police Foil Robbery Attempt by Killing One Bandit and Arresting Another
During a raid in the forest near Bund Dhapanwala, the police arrested CTD SHO Haider Ali, Moharar Police Station CTD Umar Khitab, and a civilian named Zahid. The hostage, Muhammad Dawood, was successfully rescued, and the police recovered 587,000 PKR from the kidnappers. A case has been registered against the suspects under various provisions at the Cantt Police Station.
While the rescued victim, Mohammad Dawood, was found safe in a private room, one of the accused, Ghulam Fareed, managed to escape in the darkness. The police have launched a search operation for the fugitive, and further investigations are underway with the arrested suspects.
DPO Dera Ismail Khan, and Abdul Rauf Babar Qaisrani, stated that there is no room for such black sheep in the police force, and the authorities will deal with corrupt police officers and officials with an iron hand. He added that they will never forgive those who oppress citizens while wearing the police uniform.
Hits: 30