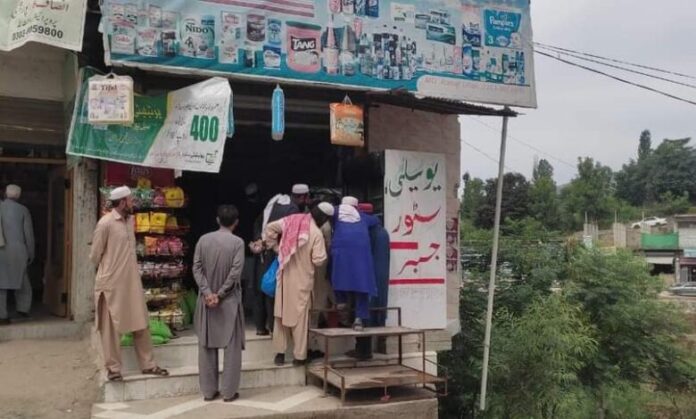 Nasar Zada
The federal government recently issued a notification to reduce the prices of cooking oil and ghee in utility stores. However, residents of Dir Upper have expressed concerns over the unavailability of ghee in utility stores and franchises for the past two months, raising questions about the benefits of the price reduction.
According to media reports, the government's notification stated a decrease of Rs 76 per liter in the price of cooking oil and Rs 69 per kilogram in the price of ghee at utility stores.
Local residents in Dir Upper have shared their experiences, stating that despite repeated visits to utility stores, ghee is not available.
Also Read: Tragic Explosion in Jamrud Shahkas Police Line Claims Lives of Two Policemen
Ehsanullah, a resident of Ushirai Dara Jabr, mentioned that ghee has been absent from the utility franchise since Ramadan while cooking oil is available at significantly higher prices. He further explained that ghee is preferred over cooking oil in their area for food preparation.
Wajid Khan, another local, added that the people in their area rely more on ghee than cooking oil, and despite visiting the utility store multiple times, they were left disappointed as ghee was not stocked. Consequently, they are forced to purchase expensive ghee from the market.
In response, the utility store manager clarified that they strive to provide subsidized items to the public, but due to a lack of ghee stock in the Timergara warehouse, people are expressing grievances. The manager emphasized that this situation is beyond their control.
When approached for further information, an official from the Timergara warehouse, who preferred to remain anonymous, acknowledged the shortage of ghee stock after Ramadan. Despite repeated attempts to contact the Islamabad head office, they have not yet received the ghee stock. The official explained that the Timergara Regional Office supplies goods to all utility stores and franchises in Lower Dir and Upper Dir.
It is apparent that the unavailability of ghee in utility stores has created frustration among residents, highlighting the need for adequate supply management to ensure the benefits of reduced prices reach the intended beneficiaries.
Hits: 1