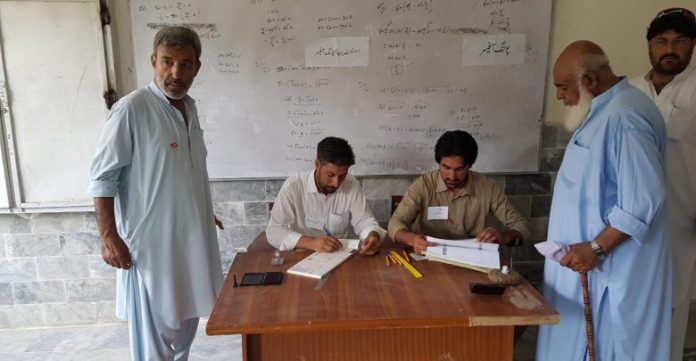 The Election Commission has taken strides in its preparations for the upcoming general elections by compiling a comprehensive list of officers who will be on duty. A whopping total of 1,073,361 officers are set to be deployed across the nation.
In its dedicated efforts to ensure a smooth electoral process, the Election Commission has meticulously listed presiding officers, assistant presiding officers, and polling staff who will play pivotal roles. This significant workforce, totaling 1,073,361 officers, will be stationed throughout the country.
The province of Khyber Pakhtunkhwa will see the appointment of 16,655 presiding officers, 185,000 assistant presiding officers, and 50,045 polling staff, making for a grand total of 166,655 officers.
Also Read: Forced Eviction of 35 Bajaur Families in Nowshera: Protest and Resettlement Dispute
In Balochistan, 5,266 presiding officers, 30,150 assistant presiding officers, and 15,075 polling staff will be deployed, summing up to 50,491 officers in the region.
Punjab will have the largest share of officers with 54,706 presiding officers, 310,968 assistant presiding officers, and 160,445 polling staff, making a substantial total of 526,123 officers assigned to the province.
Sindh, on the other hand, is prepared to host 20,315 presiding officers, 162,523 assistant presiding officers, and 81,262 polling staff, contributing to a sum of 264,100 officers who will serve in the province.