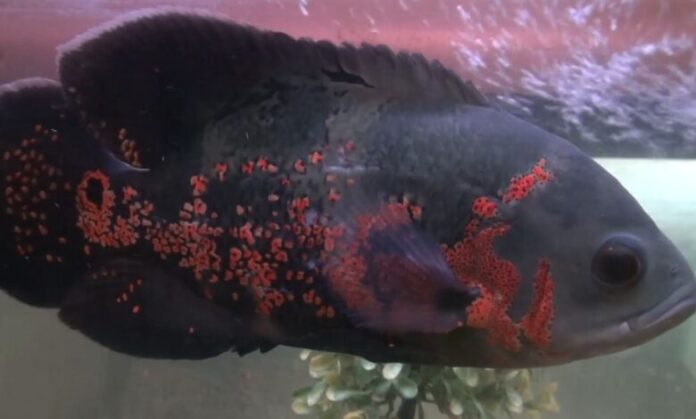 Shaheen Afridi
More than 2,000 local and foreign fish of 80 species have been preserved in the special aquarium established in Peshawar, while some special types of fish, preventing malaria and dengue virus, have become the specialty of this aquarium.
According to the Fisheries Department, this aquarium not only provides training to the general public on fish conservation but the place is also used as a research center for students.
Shaukat Ali Khan, Assistant Director of Khyber Pakhtunkhwa Fisheries Department, said that many people come here themselves regarding fish awareness while we provide them with fish hygiene, food, breeding, and other details.
Also Read: Taste of Nowshera fish is unique!
"There were more than 2,000 fishes, among which Grey Mullet, Kingfish, Goldfish, Zebrafish (Danio rerio), and Tilapia are worth mentioning. These fish have different colors and people love them a lot. It is said that there are some fish in it which are also used to prevent various diseases."
He said the specialty of Tilapia fish is that they eat mosquito larvae or eggs in clean water, which can help prevent dangerous diseases like dengue and malaria.
It's pertinent to mention that around 20,000 dengue cases were reported in Khyber Pakhtunkhwa last year, while this year also 10 cases have been confirmed at the beginning of the season. According to the Department of Fisheries, a special type of "Guppy" fish has the ability to kill the virus during breeding.
Shaukat Ali Khan further said that hundreds of students and common people visit this fish farm on a daily basis and free information is provided to them due to which the interest in fishing is increasing.
Muhammad Salim, a Zoology student, said people usually give more food to the fish or do not change the water in the aquarium at certain times, which causes the death of these fish, but the benefit of this aquarium is that the normal People are also getting a lot of awareness about fish.
Siraj Khan, an avid fish breeder, is keen to keep new species of fish in this aquarium.
He said, he is seeing many types of fish here for the first time, many of which are very valuable, while he has come here to know their nutrition, health, and necessary instructions before breeding them.
This special aquarium was opened in 2009 where 80 different species of fish are kept and 20 new species of fish will also be introduced. Officials say they also provide free fish conservation services to most people, which is getting a lot of feedback.
Hits: 10