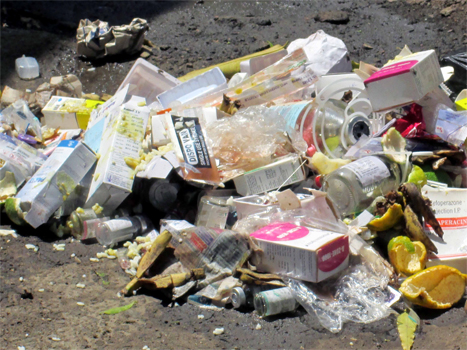 Water and Sanitation Services Peshawar (WSSP) has initiated the process of contracting with companies to manage the disposal of municipal and non-municipal waste from both government and private hospitals across Peshawar.
Presently, notices have been dispatched to 59 hospitals within all five zones. Approximately half a dozen hospitals have already initiated discussions with WSSP to establish contracts, while others are acquainting themselves with the existing laws and regulations governing waste management.
Issued in compliance with the Pakistan Environmental Protection Act of 1997 and the Khyber Pakhtunkhwa Environment Protection Act of 2014, these notices were formulated following consultations with the District Administration, Khyber Pakhtunkhwa Health Care Commission, and the Environmental Protection Agency.
Also Read:China's Inaugural Cargo Sparks Trade Revival in Afghanistan
In the upcoming days, a third notice will be disseminated to hospitals. Subsequent to this, the Khyber Pakhtunkhwa Healthcare Commission, the District Administration, and the Environmental Protection Agency will take action against hospitals that refrain from engaging with WSSP to manage their municipal waste.
Engineer Turab Shah, the General Manager of Operations at WSSP, underlines that the organization is currently managing non-medical waste disposal for ten hospitals and healthcare centers. Urban hospitals lack the requisite space and necessary equipment to effectively handle non-medical waste.
Illegally discarded in undisclosed locations during the night, hospital waste contributes to environmental pollution and the spread of diseases. Shah emphasizes ongoing communication with the health department to establish binding agreements with hospitals. Hospital administrations are advocating for regulations that ensure sustainable waste disposal, promote environmental cleanliness, and avert potential epidemics.
According to Shah, WSSP stands as the sole entity in Peshawar employing scientifically and environmentally sound methods for waste disposal at designated sites. He emphasizes active engagement with the Health Care Commission and the Environmental Protection Institute. Each of these three institutions has designated focal persons to drive the legal procedures forward.
Shah further notes that the agreements will be meticulously formulated in alignment with the current rules and regulations outlined by the Department of Health, Healthcare Commission, and Environmental Protection Agency. These agreements will also reflect the perspectives and recommendations of the respective institutions and hospital management, fostering an environment of mutual collaboration and compliance. The terms of the proposed agreements, while still in their initial stages, will be carefully finalized to prevent any ambiguity or exceeding of authority.
Hits: 15