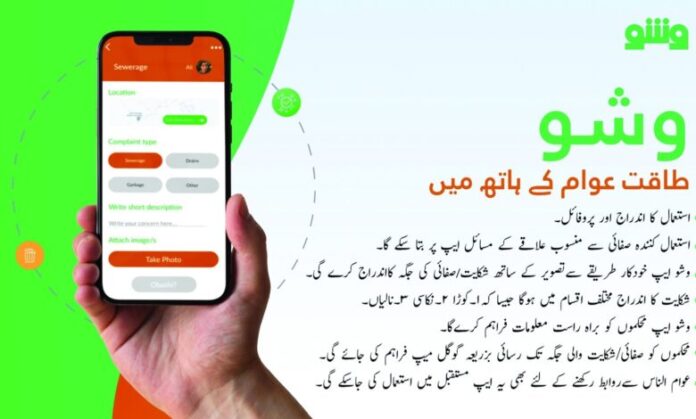 To enhance the delivery of local government services in Khyber Pakhtunkhwa's merged districts, a pioneering app named "Osho," meaning "done" in Pashto has been developed to address public complaints related to sanitation. Initially, the app will undergo a trial run in the merged district of Orakzai before expanding to all other merged districts.
Dr. Amir Abdullah, Khyber Pakhtunkhwa Minister for Merged Districts Affairs, Industry and Crafts, and Technical Education, lauded this initiative as a vital step in the development journey of the merged districts. He emphasized that the "Osho" app would facilitate urban sanitation, hygiene, and various municipal services. Citizens can effortlessly report complaints via mobile, ensuring timely resolutions by the district administration.
Deputy Commissioner Orakzai, Tayyab Abdullah, and his team developed the application, officially inaugurated by Commissioner Kohat Division, Muhammad Ali Shah. During the launch, Deputy Commissioner Tayyab Abdullah presented the project's goals, significance, and the potential benefits it offers to citizens.
Also Read: Tragic Death of 5-Year-Old Abu Huraira Amidst Hospital Negligence in Bajaur
Commissioner Muhammad Ali Shah highlighted the app's importance in fostering a greener and cleaner Kohat Division. He expressed confidence in its success, anticipating its adoption in all four districts within the division.
DC Orakzai further elaborated that the "Osho" app is the country's first of its kind, streamlining the process of sending complaints to relevant institutions and administrations for addressing public grievances related to urban local government services.
The app allows users to upload images related to municipal concerns such as sewage drains, waste disposal, roadside debris, and construction material removal. It will enable the district administration to assign responsibilities to the relevant departments, expediting solutions to these issues.