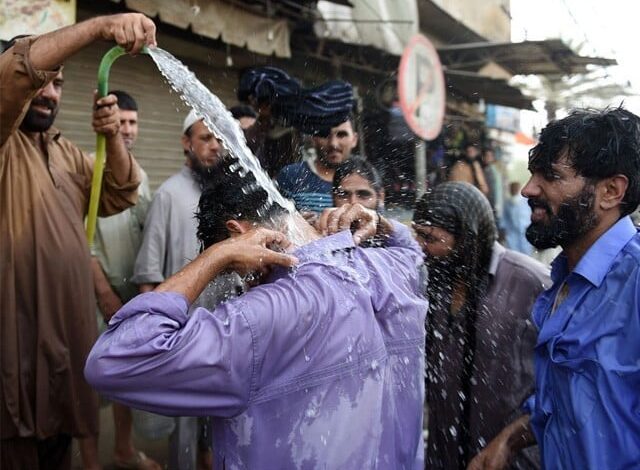 Peshawar: The Khyber Pakhtunkhwa Health Department has recently issued comprehensive guidelines aimed at preventing the effects of the ongoing heat wave across the province. The department has instructed all hospitals to establish designated cooling zones to ensure the well-being of patients and staff.
According to the guidelines, every hospital in the province is required to develop a heat wave action plan. These plans should include the creation of cooling zones within the hospital premises, with regular daily checks to ensure the cooling systems are functioning effectively.
The guidelines emphasize that heat waves pose a significant health risk and call for necessary arrangements to protect patients, staff, and visitors from the extreme heat. Immediate medical assistance should be readily available to address any heat-related health issues.
Also Read: UET Peshawar Students Develop Cooling Jacket to Beat the Heat
In addition to hospital preparations, the guidelines emphasize the importance of raising public awareness about heatwave prevention. Local health offices are encouraged to coordinate their efforts in emergency response planning. Facilities should assess their response capabilities after a heatwave and make any necessary adjustments. Furthermore, outdoor activities should be rescheduled or reduced during peak heat hours.
Meanwhile, the plain areas of the province are currently experiencing intense heat, with Peshawar recording temperatures as high as 42 degrees Celsius. From June 25 to 30, intermittent rain and wind are expected in various areas of the province, according to the Meteorological Department's report. In response, the Provincial Disaster Management Authority (PDMA) has instructed all district administrations to remain on high alert.
The secretary of the relief department emphasized the importance of taking precautionary measures during this heatwave. People are advised to be cautious when going out in the sunlight, carry necessary medicines and essentials, and avoid direct exposure to the sun between 10 am and 5 pm, especially for children and the elderly.
Vehicle owners are urged to check their engine coolant and tire pressure before traveling, while farmers should ensure an adequate water supply for their crops, livestock, and domestic animals.
Hits: 8