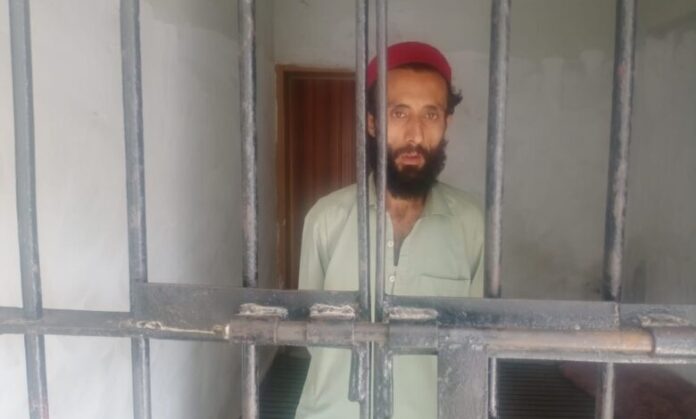 Basit Gilani
A tragic incident occurred in Kohat as a man fatally shot his pregnant wife in the Marai Payan area. The Ustarzai police station reported that upon receiving information about a shooting, officers rushed to the scene accompanied by personnel.
It was discovered that the husband had shot his wife and she was critically wounded. Bystanders transported the injured woman to the hospital. Swift police action led to the arrest of the accused within three hours on murder charges.
The victim, identified as Rajganra, was rushed to the hospital, where medical professionals sadly confirmed her demise. The investigation revealed that the accused, Gul Hassan, was struggling with a prolonged drug addiction, primarily involving ice.
Also Read: Heart Surgeries Suspended at PIC Due to Payment Issues
Allegedly, the altercation began when the accused asked his wife for money, and upon her refusal, he demanded gold instead. The situation escalated, resulting in the accused shooting his pregnant wife with a pistol before fleeing.
Tragically, both the woman and her unborn child lost their lives due to the shooting. Malik Bilal Hussain, Municipal Chairman of Village Council Marai, stated that the accused had been grappling with drug addiction and engaged in frequent domestic disputes, often centered around money.
The incident sheds light on the prevalent drug addiction issue in the area, posing a threat to families and the community at large. The Ustarzai police station has filed a case against the accused and initiated further legal proceedings. The victim's body has been returned to her family following a post-mortem examination.
Hits: 12