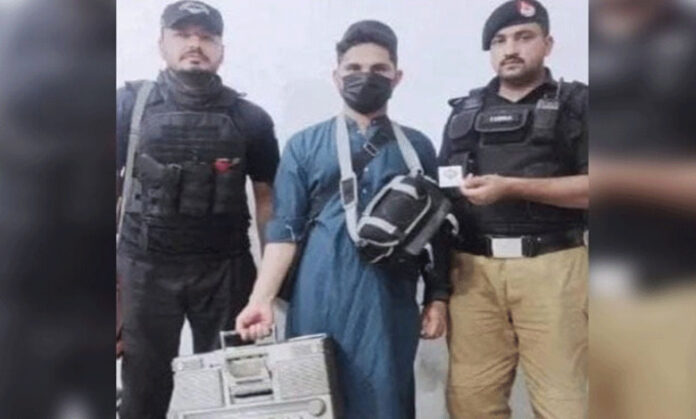 Anwar Khan
Amidst the nationwide riots on May 9, the primary suspect involved in the theft of valuable items from Radio Pakistan Peshawar has been apprehended.
The Khyber Pakhtunkhwa Police successfully arrested the suspect responsible for vandalizing and setting fire to the Radio Pakistan building. The arrest took place in Charsadda, and a significant amount of stolen equipment, including a tape recorder, microphone, cable, and three microphones, was recovered from the suspect's possession.
Also Read: Gomal University Considers Closure of Journalism Department due to Declining Enrollment
The police had registered a case of arson against the accused at the Sharqi police station on May 9 and 10. Further investigation into the arrested individual is currently underway, with expectations of uncovering crucial information.
During the protests and demonstrations held across the country on May 9, following the arrest of Pakistan Tehreek-e-Insaf Chairman Imran Khan, government properties and military installations in Khyber Pakhtunkhwa and Punjab became targets of unrest.
In the case of Radio Pakistan in Peshawar, agitators attacked the building, vandalizing it before setting it ablaze. Disturbingly, approximately 1,200 to 1,300 people fired shots at the Bala Hisar Fort, resulting in four fatalities and 34 injuries.
Hits: 14