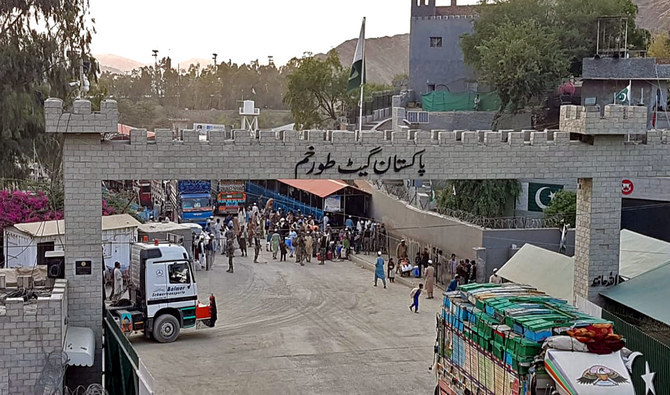 Mehrab Afridi
Pakistani passengers stranded in Afghanistan have made troubling allegations, accusing the Islamic Emirate of confiscating their passports at the Torkham border.
A distressed passenger, currently marooned on the Afghanistan side of Torkham, contacted us to share his harrowing experience. Despite holding a valid passport and visa, he lamented that his passport had been seized, preventing him from returning to Pakistan. The passenger revealed that numerous Pakistanis find themselves stranded on the Afghanistan side of the Torkham border, all sharing the misfortune of having their passports forcibly taken from them.
Among the stranded individuals are travelers and laborers, who are facing an arduous situation. The passenger, speaking over a mobile phone, detailed their encounter with the official in charge of the Islamic Emirate of Torkham Customs. According to him, the official issued an unsettling ultimatum, demanding that they provide their signatures in exchange for their release. However, this release comes with the condition that they must refrain from attempting to cross the border again.
Also Read: Diphtheria Claims Lives of Three Children in Charsadda; Vaccination Drive Initiated
Desperation fills the hearts of these travelers and laborers, as they plead for their passports and permission to return to their homeland. At the time of reporting, these stranded Pakistanis were still awaiting approval to reenter Pakistan.
It is important to note that an operation targeting foreigners residing illegally in Pakistan commenced on Monday. Authorities have already identified those foreign nationals staying in the country unlawfully. These individuals will be apprehended and temporarily relocated to a holding facility before deportation.
The deadline for illegally residing foreigners to depart from Pakistan had lapsed on November 1. Official sources indicate that Afghan citizens residing without proper documentation are permitted to enter Afghanistan through the Torkham border after being registered at Khyber's Landi Kotal entry point.