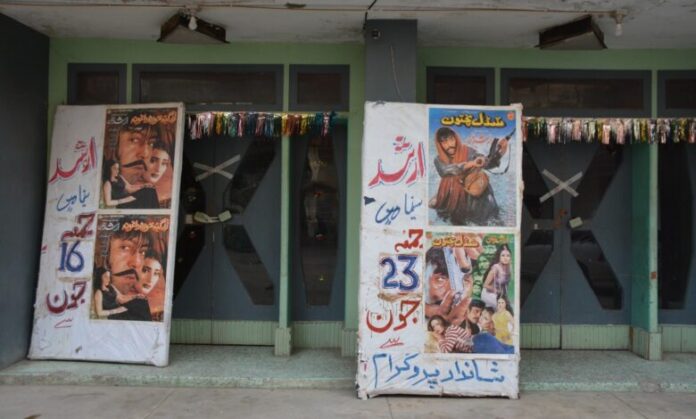 Peshawar: The district administration conducted an operation on Sunday, resulting in the closure of a dance show at Arshad Cinema.
The district administration took this step in response to public complaints regarding the ongoing dance show at Arshad Cinema. They stated that the girls performing in the show were wearing indecent clothing, and such activities will not be tolerated in the future.
The artists associated with the show business expressed their disappointment with the district administration's action. They demanded that despite having permission, their show was abruptly shut down, and they called for action to be taken against the district administration for sealing the cinema.
Also Read: Bajaur District Cracks Down on Marble Factories Without Septic Tanks
Shahid Khan, a renowned hero of Pashto films, strongly condemned the closure of the Variety stage show. He accused Assistant Commissioner Peshawar, Syeda Zeenat Naqvi, of misconduct towards male and female artists. He alleged that she physically mistreated them, including pushing them and damaging the cinema doors. Khan questioned the repercussions of such treatment on the country's business prospects, expressing concern about the cinema industry's future.
Khan highlighted that cinema owners contribute significant amounts of tax to the federal government, including the Khyber Pakhtunkhwa government. However, despite their contributions, the cinema industry and its associated artists have historically faced mistreatment.
He issued a warning that if immediate action is not taken against the district administration officials, actors from the film industry and cinema will be compelled to protest against the government.
In another incident, Shaheen Cinema in Mardan was also closed on the basis of public complaints. Sources indicate that the Punjab Regiment Center administration took charge of Shaheen Cinema located in the Mardan Cantt area.
It is worth noting that Shaheen Cinema opened a few months ago under the management of Arshad Films, where Pashto films were being screened.
Hits: 17