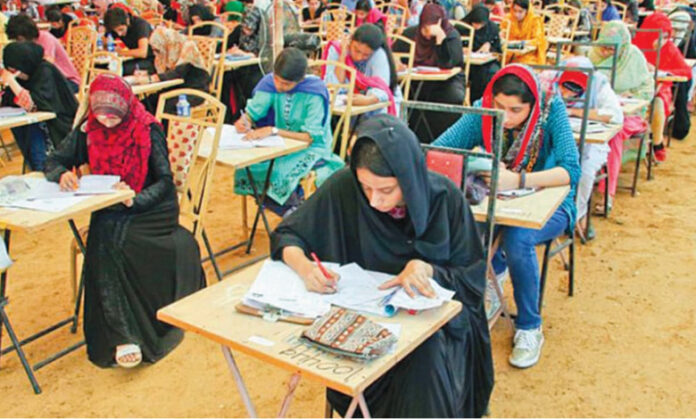 The Peshawar High Court has issued an order to suspend the release of results in response to student pleas regarding alleged cheating involving Bluetooth devices during the MDCAT test.
During a hearing at the Peshawar High Court concerning petitions against Bluetooth-assisted cheating in the MDCAT test, the court decided to withhold the test results. It has also requested responses from the Chief Secretary, Executive Director of ETA, and Registrar of PMDC.
The court further ruled that the MDCAT test results should not be published on the official website until the next hearing, which has been scheduled for September 21.
Notably, students had submitted applications requesting the suspension of MDCAT test results.
Also Read: KP Government School Teachers Stage Province-Wide Protests Demanding Rights
In a parallel development, parents took to the streets and staged protests outside the Peshawar Press Club, expressing their concerns about irregularities in the medical college entrance test. These parents alleged that the national institution responsible for conducting the test, despite receiving substantial bribes ranging from 35 to 40 lakhs, has failed to detect Bluetooth usage and apprehend those involved in facilitating cheating.
They emphasized the need for justice through the court and called for exposing individuals engaged in the Bluetooth cheating business. Additionally, they urged that the test be rerun transparently.
It is worth noting that in Khyber Pakhtunkhwa, over 46,000 students participated in the MDCAT test, with more than 200 students being apprehended for using Bluetooth and other spy devices to cheat. FIRs have been registered against these students.
Hits: 1155