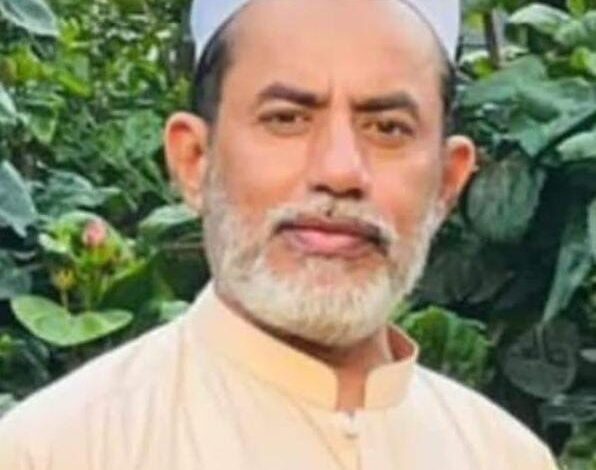 Aftab Mohmand
Peshawar's Prominent 'Saraf' (a currency exchanger) Al-Haj Asif, well-known in the community, was discovered dead in his own vehicle after having gone missing for two days.
Wahidullah, the younger brother of Al-Haj Asif Saraf, expressed that they belong to the Saraf family of the Gulbahar area in Peshawar. Two days ago, Asif Saraf, the elder brother, left his residence in the afternoon and inexplicably vanished. Concerned family members initiated a search and attempted to contact him via his mobile phone, only to find it switched off.
The family received distressing news on Thursday when they were informed that his car had been located in a parking area within the jurisdiction of Khan Raziq police station in Peshawar.
Also Read: Safety First: Chairlift Checks Ensured throughout KP
Upon reaching the parking lot, they discovered Asif deceased inside his own vehicle. Immediately, the Khan Raziq police station was notified. Asif, the eldest among his siblings, had passed away unexpectedly, delivering a significant blow to the family.
Khan Raziq Police Station officials, when contacted, stated that as soon as Wahidullah, Asif Haji Saraf's brother, reported to the police about his brother's body being in the car, a report was promptly filed, and an inquiry was initiated.
In response to the incident, higher-ranking officers constituted a special investigation team led by SP City Abdul Salam Khalid to ascertain the underlying causes. The deceased's body was transferred to the mortuary for a post-mortem examination to determine the precise cause of death.
Initial steps involve a thorough investigation using CCTV footage and pertinent evidence from the vicinity of Lady Reading Hospital and its surroundings. Police authorities are also delving into the circumstances surrounding how the vehicle ended up in the aforementioned parking lot and who brought it there. CCTV camera footage from various locations is being gathered for this purpose.
The special team meticulously examines mobile data and the last known location of the deceased currency exchanger. Simultaneously, multifaceted investigations are underway. Further details will emerge after the completion of the post-mortem report.
Hits: 66