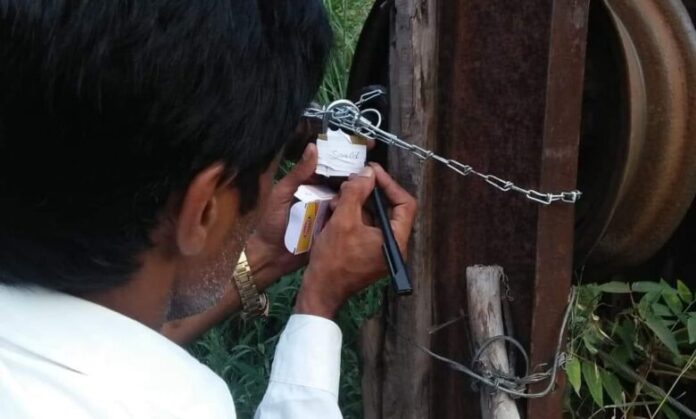 Haroon ur Rasheed
Numerous local chairlifts within various districts of Khyber Pakhtunkhwa have been shuttered subsequent to the Battagram chairlift accident.
The Tehsil Municipal Administration has provisionally closed down three privately owned cable chairlifts in Balakot. It is now imperative for chairlifts to possess a valid fitness certificate, and operators have received explicit directives that their chairlifts can continue functioning solely upon ensuring the safety of passengers during travel.
Shah Nawaz, the TMA Superintendent (Tax), conveyed that the operations of three cable operators running chairlifts in Pahari Bampura, Boli, and Garhi Habibullah have been halted. This measure has been taken primarily to guarantee the safety of passengers, particularly women and children.
Also Read: Illegally Transported Lion Cub Recovered in Lower Dir Operation
It's important to underline that around twelve chairlifts have already been secured in the Mansehra district. This action ensued after the rescue of eight individuals, including six children, who were trapped in a cable car due to the breakage of two ropes, suspending them hundreds of feet above the ground in the Pashto Batangi region of Battagram district.
Shah Nawaz further elaborated that a committee established by the Deputy Commissioner as per the Chief Secretary's directives will assess the safety of chairlifts across the district. Only those chairlifts that meet the required safety standards will be granted licenses to operate. The committee comprises additional members, including the Tehsil Municipal Officer and other pertinent officials.
Simultaneously, Deputy Commissioner Bilal Shahid Rao informed journalists that all faulty and deteriorated chairlifts installed within the district will undergo inspection and will not be permitted to operate. Additionally, the district administration has also scrutinized privately installed chairlifts spanning rivers and valleys in Shangla.
Deputy Commissioner Shangla, Hasan Abid, issued instructions to all Tehsil Municipal Officers to conduct safety checks on cable cars to determine their suitability for public use. As part of this endeavor, nine private chairlifts underwent evaluation, with seven situated along the Indus River.
The Deputy Commissioner emphasized that cable car operators must complete registration with the Tehsil Municipal Administration and uphold regular maintenance of chairlifts to avert stringent actions. The TMAs will maintain oversight over the chairlifts, and those found inadequate in terms of safety will be rendered inoperative.
The Tehsil Municipal Officer of Chakesar expressed that all chairlift owners must provide their fitness certificates within a week to halt impending actions. Meanwhile, the district administration has also sealed numerous chairlifts operating along the Panjkora River and other watercourses within the Lower Dir district.
Timergara Assistant Commissioner, Dr. Nida Iqbal, has instructed cable car operators to acquire fitness certificates from the Deputy Commissioner's office before resuming operations. She indicated that a technical team will assess the chairlifts to determine their eligibility for receiving the fitness certificate.
Residents of mountainous regions have voiced grievances about the closure of chairlifts, noting that given the lack of bridges and roads, chairlifts remain the sole means for traversing rivers and valleys. They have earnestly called for the swift reinstatement of cable car operations.
Hits: 9