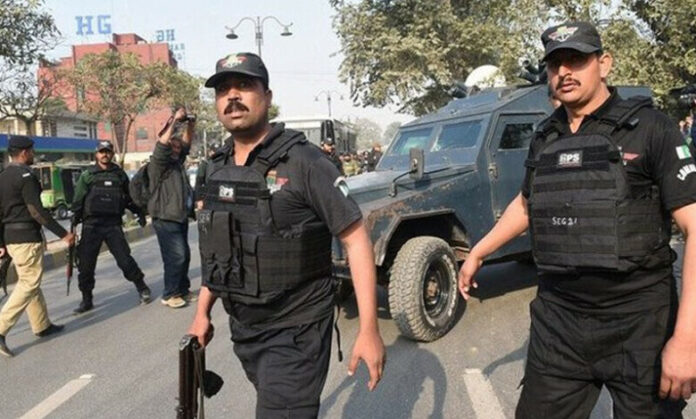 In the Lakki Marwat district of Khyber Pakhtunkhwa (KP), a group of terrorists launched simultaneous assaults on a police checkpost, a jail, and a police station, but their nefarious attempts were successfully thwarted.
In a late-night operation, terrorists made coordinated efforts to target the KP police from multiple directions. However, vigilant police personnel swiftly responded to the attacks, preventing any harm from befalling their ranks.
The assailants launched their offensive on the police post, jail, and police station in Lakki Marwat at approximately 11:30 PM. During the attack, hand grenades were hurled at the police, accompanied by indiscriminate gunfire. Despite this onslaught, the determined police force valiantly held their ground, and the attacks were repelled.
Also Read: Video Emerges Showing Black Dollars Being Chemically Altered in KP
Courageously retaliating against the terrorists, the personnel at the Lakki Marwat police station engaged the armed militants in a fierce firefight, ultimately forcing the attackers to retreat and abandon their mission.
Authorities from the Lakki Marwat police department have reported no casualties on either side, and there is no information available regarding injuries or fatalities among the terrorists. The armed insurgents fled the scene.
It is important to note that KP has witnessed a recent surge in terrorist incidents. A comprehensive search operation is currently underway to locate the perpetrators, with law enforcement agencies actively pursuing their arrest.