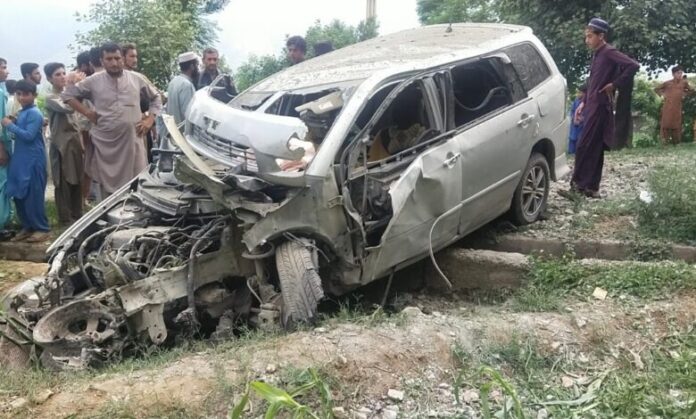 Zahid Jan
Four people were injured in a remote-controlled bomb blast in Bajaur. According to DSP Sattar Khar, the incident occurred at 2 pm on Friday in the Tehsil Loi Mamund area of Bajaur District when a remote control bomb exploded near a fielder's vehicle, resulting in injuries to four individuals.
The injured, identified as Toorsam, Abdul Aziz, Khan, and Ilyas, were immediately taken to District Headquarters Hospital Khar for treatment. The vehicle was severely damaged due to the explosion.
Following the incident, the police initiated an investigation to ascertain the circumstances and the perpetrators behind the attack.
Also Read: Army Deployment Approved After Recent Terror Attacks for Peaceful Ashra e Muharram
It is important to highlight that terrorist attacks have seen a resurgence in Khyber Pakhtunkhwa. Just yesterday, a suicide blast near the police station in the Bara Bazar area of Khyber district claimed the lives of three policemen and left 11 others injured.
Additionally, two days ago, in Peshawar's Hayatabad Phase 6 area, eight security forces were injured in a suicide blast near FC's vehicle.
Before that, two policemen were killed, and two more were injured in an incident of firing at the policemen stationed at the gate of Peshawar Regi Model Town.
Hits: 23