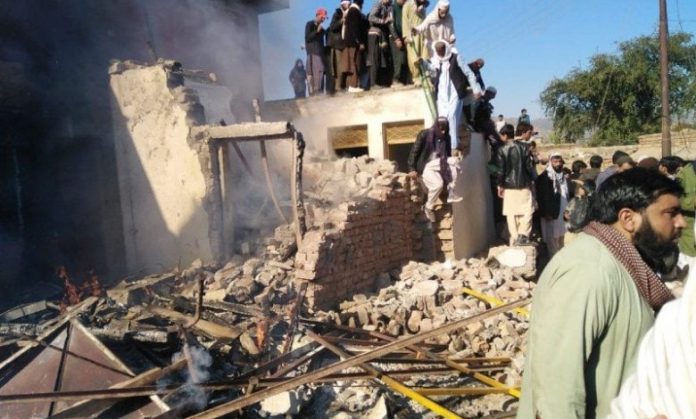 Supreme Court of Pakistan has directed to stop the recovery of damages caused to Hindu Samadhi (shrine) from the accused following the request of a minority leader on Friday,
A two member apex court bench headed by the Justice Ejazul Ehsan heard the case.
Earlier in October 2021, Supreme Court had directed the Khyber Pakhtunkhwa government to recover Rs 33 million from the accused who had torched the Hindu shrine in Teri area of Karak district in December 2020.
On Friday, minority leader and MNA Ramesh Kumar appeared before the bench to inform that the reconstruction of the destroyed shrine has been completed.
"Restoration and beautification of the temple has been completed and both the Muslims and Hindus were enjoying amicable relations," he said.
MNA Ramesh said that the court ordered to recover the damages from the accused who had torched the shrine. He said that KP government has also made some recoveries from some of the accused. "If the courts allows then this recoveries should be stopped," MNA Ramesh prayed.
He said that the accused who attacked the shrine and torched it have already apologized for their actions.
Following Ramesh Kumar's appeal, the bench directed the authorities to stop the recovery of damages from the accused.
Attack on Karak Hindu shrine
It is worth mentioning here that earlier on December 30, 2020; a mob vandalized a shrine of a Hindu saint in far-flung Teri area of Karak district. About a 1000 people led by local elder of a religious party and demanded removal of Hindu place of worship built in 1920s.
Enraged protesters torched the shrine and set it on fire and authorities arrested 14 accused for attacking the shrine. The then Chief Justice of Pakistan Justice Gulzar Ahmed had also taken Suo motu notice of attack on shrine.
Hits: 23