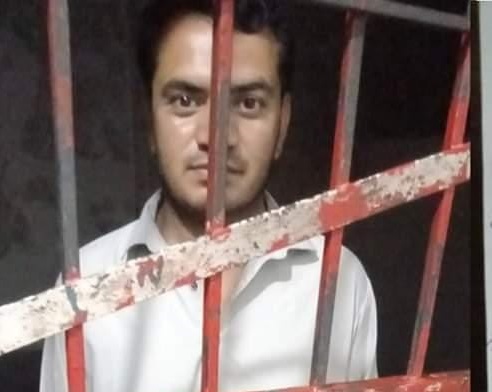 Nasar Zada
In the Buner district of Khyber Pakhtunkhwa (KP), a significant case was registered under the Protection of Parents Ordinance against a son who had been disobeying and torturing his parents.
The incident took place in Ghazi Khana, where 70-year-old Haroon Zada sought police assistance to protect him from his son, Noor ul Islam, who was attempting to forcefully evict him from their shared house.
The District Police Officer, Shah Hassan, promptly responded to the matter, ordering the SHO of Peer Baba, Afsan Khan, to register a case against Noor ul Islam under the Protection of Parents Ordinance and apprehend him without delay. Consequently, the police swiftly arrested the accused young man.
Also Read: 10-Year-Old Boy Allegedly Shoots Father in Peshawar's Hayatabad
Haroon Zada, the father, narrated the distressing circumstances to TNN. He explained that his 30-year-old son had been repeatedly demanding money from him over the past few years. He recounted an incident where his son threatened him with a pistol, demanding a sum of 8 lakh rupees or else he would be forced to leave the house.
The father revealed that his son had sent him and his wife on a supposed free Umrah trip six years ago, but they later repaid the money to him. Since then, their relationship has deteriorated, and Noor ul Islam has been making exorbitant financial demands ranging from 5 to 8 lakh rupees.
It is worth mentioning that in 2021, the President of Pakistan, Arif Alvi, issued an ordinance ensuring the protection of parents' rights. Under this ordinance, parents cannot be evicted from their homes, even if the property is registered in the names of their children or other siblings. The Protection of Parents Ordinance 2021 stipulates that individuals who unlawfully evict their parents may face imprisonment for up to one year, a fine, or both.
Conversely, if parents wish to evict their children from a property registered in their name, they have the legal right to do so. Failure to comply with the parents' eviction notice may result in one month's imprisonment, a fine, or both. The District Magistrate has been granted authority to take appropriate action in such cases.
It is important to note that while the police have the power to arrest the offenders without a warrant, both parents and children have the right to appeal the decision.
Hits: 17