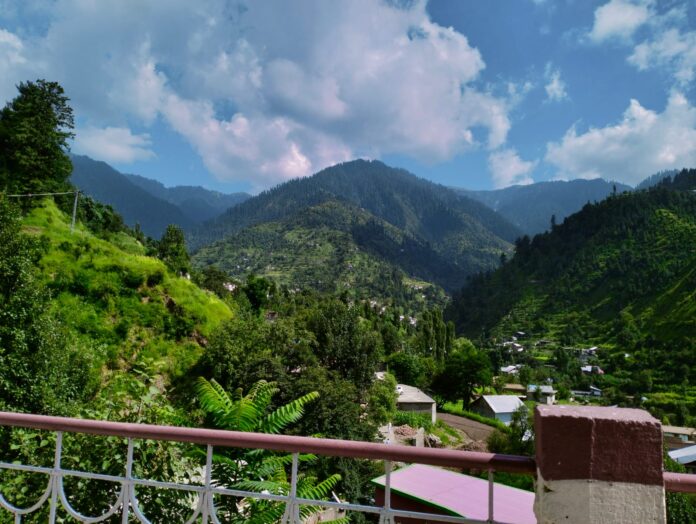 Seema Sabah
As an adventure seeker and nature lover, I had the chance to explore Swat Valley, a dream destination for me. The valley of Swat is renowned for its breathtaking beauty and numerous popular tourist spots. The lush green mountains, tall chinar trees, and crystal-clear rivers along the roads create a magical landscape. Due to its stunning beauty, Swat is often referred to as the "Switzerland of Pakistan."
The towering chinar trees in Swat Valley provide refreshing and vibrant shades, enhancing the already enchanting surroundings. They add an extra layer of charm and allure to the stunning landscape. Swat Valley is, without a doubt, a paradise for nature lovers.
Swat Valley is primarily visited by tourists for its famous picnic spots like Malam Jabba, Gabin Jabba, Kalaam, Bahrain, Madyan, Saidu Sharif, Mohudand Lake, Marghazar, Shingrila Waterfall, Ski Resort, and Shangla Top. Swat is indeed famous for its breathtaking beauty and numerous attractions. These places offer scenic beauty and a stunning landscape, making them perfect for spending quality time with friends and family.
Also Read: Four Dead in Separate Shooting Incidents in Bannu
Summers in Peshawar are unbearable, especially in the months of July and August, characterized by scorching heat, humidity, and power outages, making it challenging to beat the heat. My family decided to explore the northern areas and have some fun together. We simply needed a break from our tiresome routine and wanted to unwind in the lap of nature, so we chose Swat Valley as our destination for this trip.
We departed early in the morning, around 8 o'clock, and after a continuous four-and-a-half-hour drive, we reached Shangrila Restaurant in Swat, a fantastic location. The towering green mountains with a clear river running through them were visible, creating a breathtaking view. The clear blue sky, adorned with fluffy clouds, perfectly complemented the bright sun shining down on the glistening waterfall. It was a truly majestic and awe-inspiring sight that left us breathless. It can only be described as nature's beauty at its finest! The weather was pleasant, and the air was refreshing.
With such a mesmerizing view before us, we decided to have lunch in the outdoor area. As we placed our lunch order, we sat under the trees with the river cascading down, creating a soothing sound. The tantalizing aroma of food only intensified our hunger, and I couldn't resist the mouthwatering smell! Finally, our food arrived and was served at our table. The pleasant weather and the perfect location enhanced our dining experience. It was undoubtedly a delightful atmosphere, sitting amid picturesque scenery and enjoying our favorite meal. The chicken karahi and pulao were the tastiest I had ever had.
You May Also Read: Finding Serenity at Mushkpuri Top: Nature's Healing Power
After lunch and prayers, we headed to our rest house located on top of the hill in Kabal, known as PTDC Miandam. The rest of the house offered an unbelievable view, with tall chinar trees, a carpeted green lawn, and a white building with a balcony that felt like heaven. To savor those moments, we sat there for a while, enjoying the gentle breeze on our skin and feasting our eyes on the pure beauty of the valley. Different ranges of mountains were visible from that spot. The place was tranquil and rejuvenating. Having a cup of tea was the perfect fit for the weather and the place.
Sitting under the vibrant and refreshing shade of towering chinar trees provided me with a peaceful state of mind. It was a delight to relax under their canopy and bask in their coolness. The interplay of light and shadow through the leaves created a beautiful ambiance. Swat Valley is genuinely a nature lover's paradise! It's incredibly soothing to gaze at the awe-inspiring view and reminisce about cherished memories.
Hits: 1002