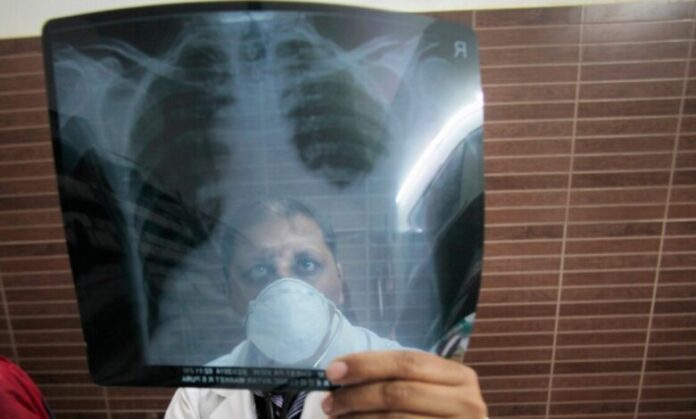 Rani Andaleeb
When Alishba, a class 7 student, had a fever a few months ago, she was cured temporarily by taking medicine but did not fully recover and the fever would attack her every other day. She started missing her school, and within two or three weeks her nails and hair were gone, and only then the grandmother realized her grandchild was suffering from Tuberculosis (TB).
Speaking to TNN, Alishba said after granny's advice, her mother took her to the doctor and after an examination, it was confirmed that she was suffering from TB.
Alishba said that after continuous treatment for nine months, she is now living a healthy life, while according to the doctor, any kind of negligence during the treatment could have proved dangerous for her health.
Also Read: Balochistan flood-affected areas witnessing water-borne diseases outbreak
Due to a lack of awareness about TB in Pakistan, the disease is increasing every year. According to the World Health Organization, in the year 2022, 61% of patients from Asian countries were diagnosed with TB, in which most of the patients were from Pakistan.
Referring to a report by the World Health Organization, Dr. Anila Basit, a TB consultant at Lady Reading Hospital, said that every year there are more than 500,000 new cases of TB in the world, of which 61% of patients are from Asian countries including 15 thousand and forty patients from Pakistan.
She said the number of TB patients is also high in Khyber Pakhtunkhwa, while 121 patients die of TB every year, the main reason being the lack of awareness among the people.
Basit said every year on the 24th of March, World TB Day is observed on the global level for public awareness, highlighting the symptoms of this disease and its prevention.
Dr. Anila explains that TB is a curable disease, but if care is not taken, the disease can spread to other people; the symptoms include weight loss, mild fever, reluctance to eat, coughing up blood, and excessive sweating at night.
Dr. Mudassar Shehzad, TB Control Program Project Director,  said that every year 90 thousand people suffer from TB in Khyber Pakhtunkhwa, and the biggest problem at the moment is the diagnosis of resistant TB. He said the treatment of resistant TB is being made possible through the Gene Expert machine. These Gene Expert machines are available in every district and tehsil headquarters hospitals. He further informed they are starting a preventive campaign called preventive therapy to protect healthy people from the disease.
Dr. Babar Alam, head of the World Health Organization KP Sub-Office, said that the biggest problem in the diagnosis of TB in Khyber Pakhtunkhwa is conducting sputum tests and timely reaching the laboratory of the sputum sample in remote areas, for which the World Health Organization has provided fifty specialized motorcycles, twenty-five microscopes, and a four-by-four vehicle to the control program. He further informed his organization will continue to support this program as per its mandate.
Health Advisor Dr. Abid Jameel, however, said TB is a contagious disease and is transmitted from one patient to another, so its prevention is very important. He further informed that the TB program registers 45,000 to 50,000 patients annually and so far the TB control program has treated more than 700,000 patients.
The health adviser said that TB testing mobile vans equipped with modern X-ray machines are being sent to remote areas of the province making timely diagnosis and treatment of TB possible.
Hits: 10