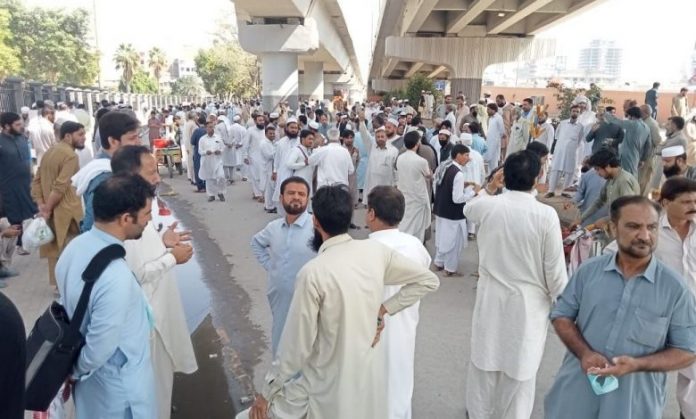 Salma Jehangir
Teachers in government schools of Khyber Pakhtunkhwa are expressing their concerns over the evasive approach of the caretaker provincial government towards their upgradation. Various teacher organizations claim that instead of implementing the upgradation decision made by the previous government, the caretaker government is resorting to delaying tactics.
A teacher from a government school, using the pseudonym Shabana, accuses the caretaker government of using excuses to delay the process of upgradation. The finance department claims budget constraints, but the teachers question the allocation of funds for ministerial perks. They feel neglected and ask why teachers are always treated like stepchildren in the province.
Earlier, the previous government had announced the upgradation of all teacher cadres on January 17, 2023, with implementation scheduled for July 2023. However, the caretaker government's approach is creating uncertainty among the teaching community.
Also Read: Woman Found Confined with Cattle: Seeking Justice
Muhammad Jan, a teacher in Peshawar, questions why teachers are subjected to such treatment and recount the violence faced by teachers in Bani Gala when they demanded their rights. He wonders if they must endure violence every time they claim their rights.
According to the Elementary and Secondary Education Khyber Pakhtunkhwa, there are over 119,000 teachers in approximately 28,000 government schools across the province, spanning various cadres.
Saima Khan, the chief organizer of the All Government Female Teachers Association Khyber Pakhtunkhwa, acknowledges the economic challenges faced by the caretaker government and advises patience while hoping for a positive outcome in the near future.
In a recent meeting, it has been decided to present the case for teachers' upgradation to the cabinet again, with a declaration to be issued after cabinet approval. Arslan Zahid, former provincial general secretary of the Young Teachers Association, expresses disappointment in sending the bill back to the cabinet, considering it a waste of time.
Arslan Zahid points out that a successful protest sit-in was held from October 6 to October 10, 2022, resulting in the Cabinet's approval of upgradation on January 17, 2023. However, implementation was hindered by the caretaker government's evasion.
Khyber Pakhtunkhwa Education Adviser Rehmat Salam Khattak cites financial budget constraints as the real issue concerning the upgradation of teachers. He mentions an estimate of approximately 28 billion rupees required for the upgradation.
Arslan Zahid disputes this claim, stating that the actual estimate is 8 billion rupees, not 28 billion. He urges teacher organizations to unite and present a joint proposal to the new government for timely action.
Hits: 211