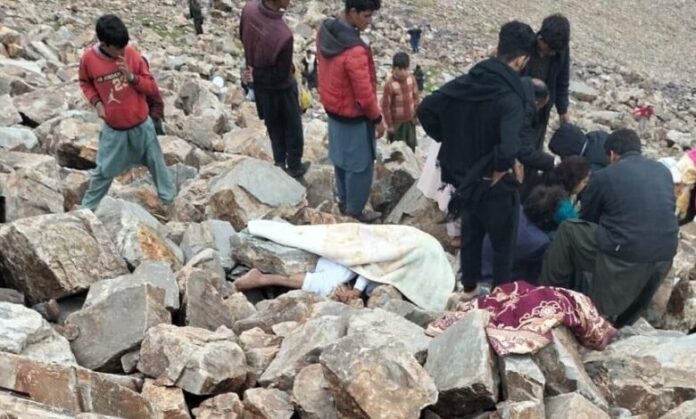 Omer Bacha
In a devastating accident at Babusar Top, a popular tourist destination and the border between Khyber Pakhtunkhwa and Gilgit-Baltistan, a collision between a van and a motorcycle resulted in both vehicles plunging into a deep ditch. The collision led to a fire in the car, leaving 8 people dead and 4 others injured.
According to Shaukat, the spokesperson for Resco 1122, the two vehicles carrying tourists collided at Babusar Top, leading to the tragic plunge into the ravine.
Also Read: Growing Trend of Foreign Women Marrying Pakistani Men Sparks Concerns
The injured have been rushed to RHC Chilas for medical treatment, while the bodies of the deceased are being taken to the hospital.
Rescue operations are being carried out jointly by teams from Rescue 1122 Diamer Gilgit Baltistan and Rescue 1122 Naran Khyber Pakhtunkhwa. The victims' identities are currently being established as they are all tourists involved in the accident.
Hits: 62