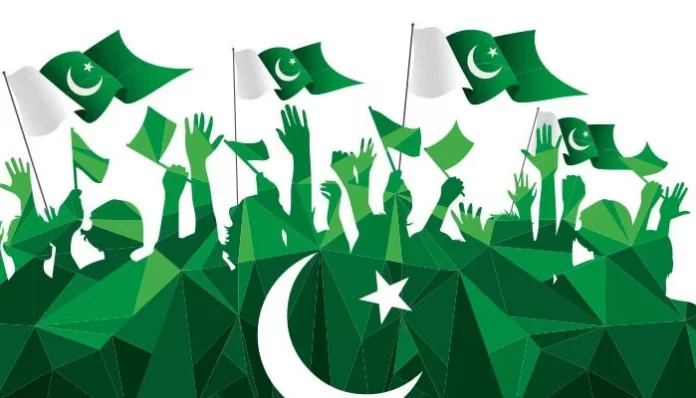 Today, the nation is alive with enthusiasm as it commemorates the 76th Independence Day. Across the country, a spirited celebration unfolds, adorning government edifices and streets with resplendent flags in honor of this momentous occasion.
The urban landscape of Karachi has transformed as the majesty of Independence Day infuses vibrant hues into the cityscape. Simultaneously, Islamabad dons a kaleidoscope of colors, mirroring the jubilant spirit of the day. Traditional festivities mark the nationwide observance of Independence Day, echoing across Quetta, Peshawar, and Multan.
Also Read: ANP Raises Concerns over Caretaker PM and Advocates Transparent Elections
A reverberating cannon salute marked the day's commencement. A grand total of 31 guns resounded in the federal capital, Islamabad, while 21 guns echoed in the provincial capitals. Furthermore, dawn prayers invoked special supplications for the nation's advancement, unity, tranquility, and prosperity.
In another corner, Lahore witnessed a salute of 21 guns and a ceremonial changing of the guard at the revered Mazar-e-Iqbal, gracefully orchestrated by the Pakistan Army. The emblematic Wagah border hosted a poignant flag-hoisting ceremony, graced by the presence of both civilian and military dignitaries. A similar Changing of the Guards ceremony adorned Mazar-e-Quaid.
Hits: 5