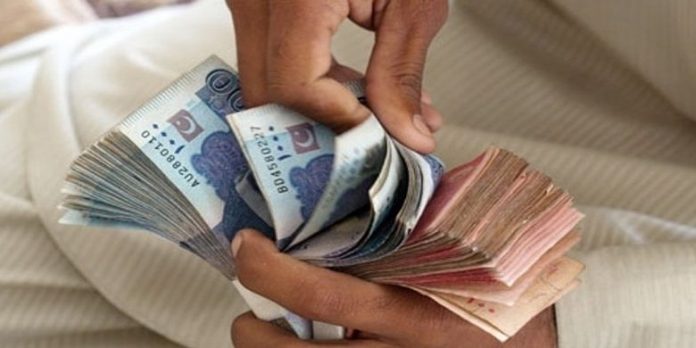 Muhammad Salman
The implementation of withholding tax on bank withdrawals has once again come into effect, targeting non-filers while exempting filers from this tax. Under this tax policy, when account holders withdraw more than 50,000 rupees from their accounts, they will be subject to a tax of 600 rupees.
It is worth noting that this series of withholding tax has been ongoing since the time of former Prime Minister Shaukat Aziz. As a result, the business community has expressed significant concerns, leading many businessmen to prefer keeping their money outside of banks rather than facing these taxes.
Throughout different regimes, the business community has consistently voiced their opposition to this tax. In the past, they have resorted to nationwide strikes, even closing their businesses for three days to protest against the tax.
Also Reading: Man Killed in Police Firing Incident in Peshawar's Sarband Area
Although this tax was abolished during former Prime Minister Imran Khan's tenure, it has been reintroduced on non-filers in the federal budget of 2023-24, effective from July 1, 2023.
Acting President of the Sarhad Chamber of Commerce and Industries, Ijaz Afridi stated that the re-implementation of withholding tax has caused significant losses to banks. Many individuals, especially small shopkeepers who are non-filers, prefer to keep their money outside of banks to avoid these taxes. This situation directly impacts small shopkeepers who face challenges in becoming filers due to concerns of receiving little benefit in return and potential harassment from the Federal Board of Revenue (FBR).
A major factor behind the reintroduction of withholding tax, he furthered, is the 3 billion dollar agreement between the government and the International Monetary Fund (IMF). The IMF emphasizes tax measures, and therefore, the government is urged to eliminate withholding tax as soon as possible.
Shakeel Saraf, General Secretary of the Peshawar Traders Organization, recommended that the withdrawal limit should be set at 500,000 rupees per day instead of 50,000 rupees. This adjustment would alleviate the challenges faced by the business community. Otherwise, individuals would refrain from depositing their money in banks, which would further worsen the country's economic situation. Small shopkeepers, with a total capital ranging from 20 to 25 lakhs, would incur significant annual taxes if they deposit their money in banks for protection and withdraw it the following day.
Additionally, an anonymous manager from a private bank expressed concern that the tax deduction for non-filers on withdrawals over 50,000 rupees would likely drive individuals to seek alternative banking options. This has proven to be detrimental to banks in the past, as people tend to close their accounts or explore alternative financial sources upon becoming aware of the tax deductions.
Hits: 6