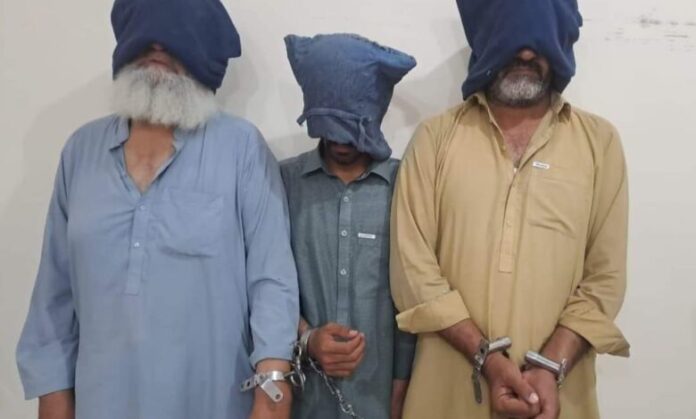 The Counter-Terrorism Department Peshawar reported the successful arrest of the facilitators involved in the suicide attack at Khyber's Ali Masjid district.
Acting on intelligence, the CTD located and apprehended Dilawar Khan and his two sons, Zabta Khan and Arif Khan, in the 'Pulghara' area of district Khyber. These individuals confessed to their involvement in facilitating the tragic incident.
During the operation, authorities recovered a suicide jacket, Kalashnikov, cartridges, and other incriminating items from the accused's residence in Sultan Khel. The investigation into their activities is ongoing, and further revelations are anticipated.
Also Read: Historic Appointment: Iram Mohmand Becomes First Woman Sub-Inspector in Balochistan Police
It is pertinent to recall that the suicide blast on July 25 claimed the life of Additional SHO Adnan Afridi in the Ali Masjid area of Khyber district.
Moreover, on July 20, a separate explosion near the main gate of the police station in Bara Bazar tehsil resulted in the death of three individuals, including seven injured, including police personnel.
Hits: 12