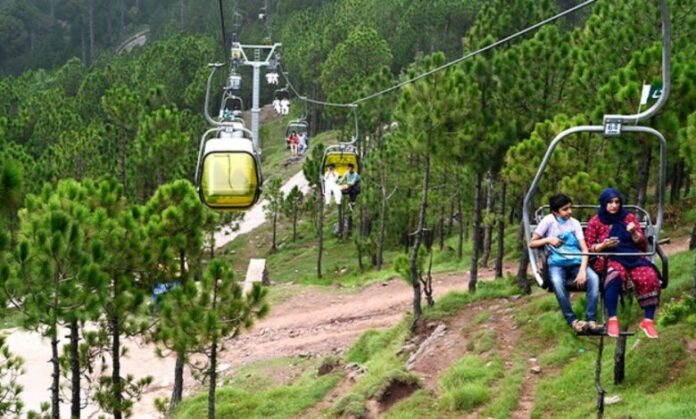 Abdul Qayyum
The Department of Tourism and Culture in Khyber Pakhtunkhwa (KP) has unveiled its nine-month tourism activity report, showcasing unprecedented growth in tourist arrivals across the province. From January to September 2023, KP has witnessed an astonishing influx of over 10 million tourists, smashing all previous records.
During this year, KP's enchanting destinations attracted 3,369 foreign tourists, contributing to the remarkable total of 11,120,535 tourists exploring the province's natural and cultural wonders.
Also Read: Police Repel Terrorist Attacks on Checkpost, Jail, and Station in Lakki Marwat
Compared to the previous year, this figure represents an increase of 2,260,899 more tourists choosing KP as their preferred destination.
The report further details the breakdown of tourist visits to specific regions within KP:
Dir saw the arrival of 282 foreign tourists and welcomed 957,743 domestic tourists.
Malam Jabba hosted 386 foreign tourists and an impressive 2,694,000 domestic tourists.
Gilgit had 208 foreign tourists and a whopping 3,471,788 domestic tourists.
Chitral Upper registered 641 foreign tourists and 33,249 domestic tourists.
Chitral Lower attracted 1,265 foreign tourists and 431,383 domestic tourists.
Kaghan Naran was visited by 587 foreign tourists and a staggering 3,531,976 domestic tourists.
These statistics reflect the increasing appeal of Khyber Pakhtunkhwa as a tourism hub, promising a vibrant future for the province's tourism industry.