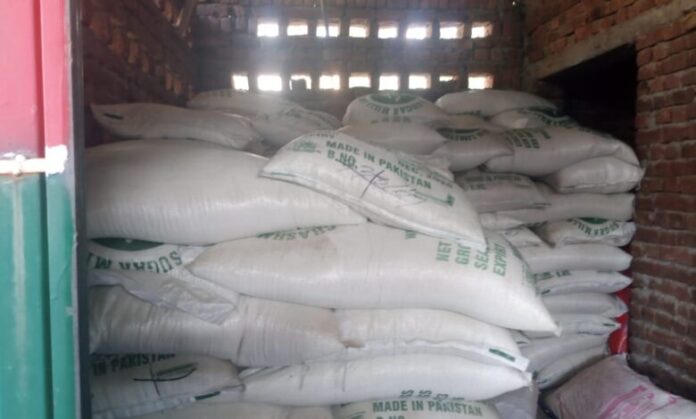 Nasar Zada
Acting on a tip-off, the Wari administration in Dir Upper's tehsil seized a substantial haul of five thousand sugar sacks in Wari Bazar, leading to the registration of cases against two dealers.
Assistant Commissioner Wari, Kashif Jan, revealed that these dealers had accumulated sugar with intentions of profiteering by selling it at exorbitant prices. He emphasized that legal measures against hoarders are in place, carrying the possibility of a minimum three-year prison sentence.
Also Read: Peshawar Blast Injures 8, Including Security Personnel
Currently, in Dir Upper, sugar is priced between 900 to 1000 rupees for five kilograms in the general market. Local residents of Wari, alongside political leaders, have expressed satisfaction with the actions taken against sugar-hoarding dealers and have urged the administration to continue such crackdowns.
Malik Diar Khan, the spokesperson for 'Wari Qaumi Jirga,' stressed that no leniency should be shown to such elements, and political figures should refrain from endorsing hoarding dealers.
Hits: 11