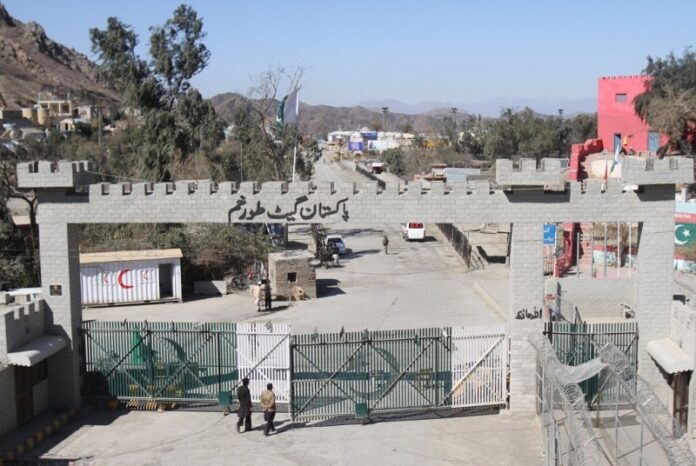 Mehrab Shah Afridi
Pakistan has assured Afghan border authorities to ease restrictions for patients and transit at the Torkham border.
The officials of the two countries, on Wednesday, held a flag meeting at Torkham on this side of the border and discussed various issues and problems in detail.
According to the officials participating in the meeting, they discussed issues related to bilateral trade, foot traffic, problems of Afghan patients, and children smuggling various items from Afghanistan to Pakistan.
Riaz Khan Shinwari, President of Torkham Customs Agent, in an exclusive interview with TNN, said the Afghan officials apprised their Pakistani counterparts of their problems and requested leniency with Afghan travelers at the Torkham border where hundreds of Afghans commute on both sides on a daily basis and are subjected to unnecessary hardships.
The Afghan authorities also demanded that the number of people coming from Afghanistan to Pakistan for treatment should be increased on a daily basis and the ban on attendants of the patients should be lifted, they should also be allowed to cross into Pakistan along with the patients.
Dr. Syed Abdullah, in charge of the hospital in Torkham, while talking to TTN, said that up to a hundred patients enter Pakistan from the Afghan side every day. Along with them, we also allow one attendant and even if the ten to fifteen patients increased daily, they are also allowed.
Problems faced in the Pak-Afghan trade were also discussed in the meeting. Officials from both sides urged to clear the transit files as soon as possible and end the queueing of vehicles.
Pakistan authorities have demanded Afghanistan clear the pending files in the system as soon as possible. Positive progress has also been made in lifting the ban on the entry of conductors in commercial vehicles.
In the flag meeting held at Afghanistan Torkham Customs, Torkham Customs Additional Collector Rizwan Khan, Assistant Collector Yawar Hayat, NLC Colonel Retired Sattar Khan, Torkham Border Security Force officials, Torkham Transport Union President Haji Azimullah Shinwari from Pakistan. Torkham Customs Clearance Agents President Haji Riaz Shinwari, Torkham Customs Clearance Senior Agent Haji Zaheerullah Shinwari, Tehsildar Zeibullah Afridi, and Police Assistant Sub Inspector Commander Adnan Afridi were also present.
While from Afghanistan, Gumrak customs officials and other border security officials took part in the meeting.
Last month, Afghan Taliban closed the Torkham border crossing in protest against Pakistan's refusal to allow attendants of the patients seeking treatment in the country.
Sources said that the Torkham border closure suspended both vehicular and on-foot travel between both countries. The closure also led to long queues of loaded and unloaded vehicles on both sides of the border.
However, after a high-level delegation from Pakistan, led by Defense Minister Khwaja Asif, along with secret services chief Nadeem Anjum, visited Kabul and held talks with Afghan Taliban senior officials, the border crossing was opened for activities after six days of closure.
Hits: 24