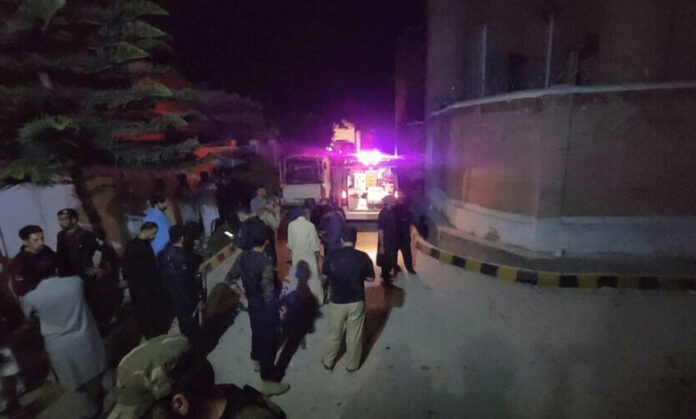 An initial report on the explosion at the Counter-Terrorism Department (CTD) police station in Swat's Kabal has been released, indicating a high probability of the blast being caused by a short circuit in the storage of arms and ammunition in the "Malkhana."
The explosion occurred on Monday night, claiming the lives of 15 people, including a woman while leaving 8 out of 57 injured in critical condition.
According to the police report, there is no evidence of an attack from outside the police station as yet. The report states that ammunition caught fire in the warehouse of the police station, with other aspects of the explosion currently under investigation.
Also Read: CTD Arrests 7 Terrorists in Connection with Takhta Baig Suicide Blast
Initial reports suggested a suicide attack, but Swat DPO expressed the possibility that the explosives may have detonated from a short circuit in the depot. Suicide bombers typically detonate at the gate, but this blast occurred inside the police station, he added.
Prime Minister Shehbaz Sharif and Interior Minister Rana Sanaullah have both condemned the blast, expressing their grief over the loss of lives.
The Health Department of Khyber Pakhtunkhwa has declared an emergency in Swat hospitals, calling for emergency treatment to be provided to those affected by the blast.
Investigations into the incident are ongoing, and more details are expected to emerge in the coming days.
Hits: 11