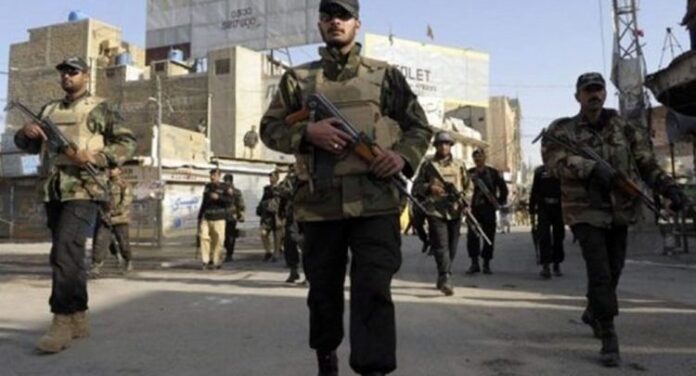 Anwar Khan
The Peshawar Region Anti-Terrorism Department has announced that it has successfully apprehended 7 terrorists in connection with the Takhta Baig Check Post Suicide Blast that occurred in Khyber District earlier this year. The attack resulted in the deaths of two policemen and a private employee on January 19th.
According to CTD officials, the main suspect involved in the attack, Stana Jan, was killed in an encounter with forces in the Ghundi area of Khyber four days after the attack. In addition to this, heavy weapons were also recovered from the possession of the accused during the operation.
Also Read: Analysts term Peshawar police lines blast as massive security lapse
Further investigations led to the arrest of four suspects on March 7th and the rest on March 20th. The suspects have been identified as Hamdullah son of Baitullah, Fazal Amin son of Niaz Muhammad, Fazal Ahmed, Muhammad Amir son of Zar Muhammad, Farman aka Major, Abdul Qayyum alias Usman son of Aqal Mir, and Inayatullah alias Batoor son of Baitullah.
According to police reports, the terrorists first attacked the check post with weapons and hand grenades before one of them blew himself up with explosives inside the check post. The recovered documents and other evidence helped the authorities gain access to the other accused.
It is worth noting that the number of attacks on the Khyber Pakhtunkhwa Police has increased significantly this year, resulting in the loss of over 120 officers in target killings, suicide attacks, and improvised explosive device (IED) incidents over the last three months. The suicide blast in the police line in Peshawar resulted in the highest number of casualties, with 86 policemen martyred and more than 50 injured, according to police records.
Hits: 12