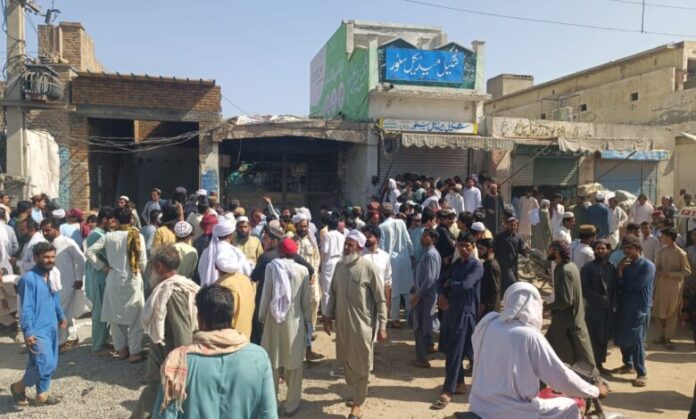 Ghulam Akbar Marwat
In Tank Bazaar, unidentified armed men launched an attack on a police van using a hand grenade, resulting in the death of one person and causing serious injuries to 17 civilians, including two police personnel.
The incident occurred near Daman Plaza, a bustling area on Bannu Road. The armed assailants targeted the police van with a hand grenade, causing injuries to 18 individuals, including two policemen identified as Jameel and Abdul Ghaffar.
Also Read: Mistaken Identity: Joyous Reunion as "Dead" Brother Returns Home Alive
In response to the attack, the injured officers resorted to firing warning shots as a defensive measure. Following the incident, emergency measures were implemented at the District Headquarters Hospital in Tank.
Rescue 1122 and members of the public swiftly transported the injured to the hospital, where they are receiving medical treatment. Tragically, Pir Misbahuddin Shah, a resident of Perankot, succumbed to his injuries and passed away at the hospital.
Due to limited medical facilities, some of the critically injured individuals are being transferred to Dera Ismail Khan Teaching Hospital. The hospital in Tank is currently under strict police security, with thorough searches conducted on individuals entering the premises. The bomb disposal squad is actively collecting evidence at the crime scene.
Sources indicate that the number of casualties may rise. Meanwhile, the attackers managed to escape. The police spokesperson has confirmed the deployment of a search strategy to apprehend the culprits, including the establishment of blockades.
Hits: 20