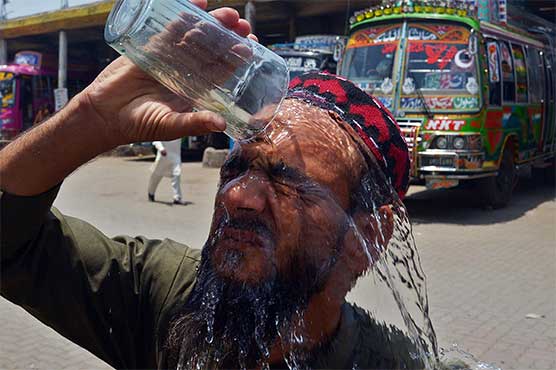 Abdul Sattar
Twenty people died of heatstroke at Mardan Medical Complex Hospital over a span of two days, with an additional two individuals currently in critical condition.
The hospital administration has reported that between June 24 and 25, a total of 22 people affected by heatstroke in Mardan district, Khyber Pakhtunkhwa, were admitted to Mardan Medical Complex Hospital. Unfortunately, these individuals passed away on Sunday.
Out of the heatstroke victims, 15 were women and 5 were men. Presently, two individuals suffering from heatstroke at Mardan Medical Complex Hospital remain in critical condition.
Also Read: Floods in Balochistan: Rebuilding Lives and Education Amidst Devastation
According to Zia-ul-Salaam, the spokesperson for Mardan Medical Complex Hospital, 9 women succumbed to heatstroke on June 24. Additionally, 6 more women and 3 men lost their lives due to heatstroke, some before reaching the hospital.
On June 25, two more individuals admitted to the hospital for heatstroke treatment also tragically passed away.
Symptoms of Heatstroke
Heatstroke is caused by prolonged exposure to extreme heat and dehydration, resulting in the body's inability to regulate its temperature.
Common symptoms of heatstroke include mental confusion, similar to a stroke, as well as muscle stiffness, lack of sweating despite high temperatures, excessive fatigue, headache, dizziness, fainting, and nausea.
If these symptoms arise, it is crucial to seek medical attention promptly to prevent the development of more severe complications.
Hits: 25