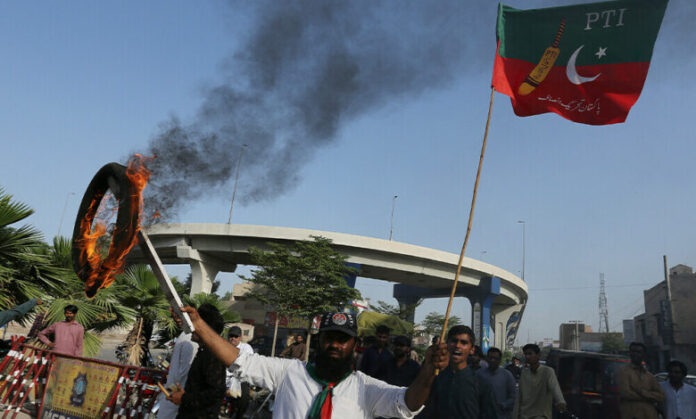 In Khyber Pakhtunkhwa (KP), the authorities have taken decisive action against government employees implicated in the events that unfolded on May 9. As a result, one government employee has been suspended pending further investigation.
The suspended civil servant has been identified as Muhammad Ismail, the Assistant Controller of Examinations at Engineering University in Mardan.
The Engineering University Mardan has issued an official notice regarding the suspension of Muhammad Ismail from his position. According to the statement, a case has been registered against him at Mardan city police station.
Also Read: PHC Adjourns Hearing on Petition Against Terrorists' Resettlement
The First Information Report (FIR) states that the accused participated in a protest by blocking the GT Road in Mardan, where he also delivered speeches and raised slogans against the Pakistan Army.
The FIR further alleges that the accused spread hate speeches through social media platforms. As per the statement, the suspension of Muhammad Ismail has been approved by the university's syndicate. Currently, the accused is in custody at Central Jail Mardan following his arrest.
It is worth noting that after the arrest of Imran Khan, the Chairman of Pakistan Tehreek-e-Insaf, on May 9, protests and demonstrations took place across the country. These protests resulted in the targeting and damage of government properties and military installations in KP and Punjab.
In Peshawar, agitators attacked the Radio Pakistan building, setting it ablaze after vandalizing the premises. Additionally, around 1,200 to 1,300 individuals attacked the Bala Hisar Fort, leading to the loss of four lives and leaving 34 others injured.
During the identification process of those involved in the violent incidents that occurred on May 9 and subsequent days, it was discovered that some government employees in KP were also implicated. In response to these findings, the caretaker government made the decision to take appropriate action against these individuals.
Hits: 14