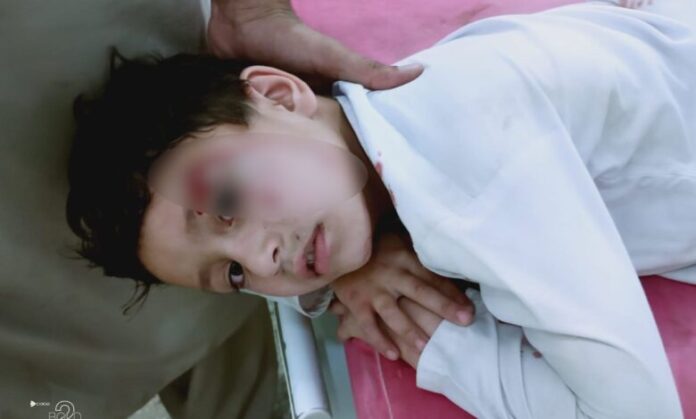 Junaid Ibrahim
"Brothers, listen to me! Those of you who have children, and all our friends who are currently outside, please move to a safe area. Exercise caution, as a distressing incident has occurred in Upper Swat where 15 children and a middle-aged person have been injured by gunfire. Others are being transported to the emergency room. All our friends take care and whoever has children should keep their children at home, don't let them go outside."
Yesterday, a series of voice messages similar to the one quoted above were widely shared in local WhatsApp newsgroups in Swat, triggering fear and unrest among the public. In an effort to separate fact from fiction, we conducted an investigation to uncover the truth.
Asmat Ali, President of the Swat Press Club, was present at the press club when these alarming messages began circulating in local newsgroups. Contrary to the claims made in the voice messages, no protests were taking place outside the Swat Press Club related to the mentioned incident.
Also Read: Budget Allocates 1 Billion Rupees for Journalists' Health Insurance
Upon closer examination, it was discovered that the voice messages and accompanying pictures being shared in the WhatsApp groups were actually from the Balambat area in Dir. These messages originally pertained to an unfortunate incident where some children were injured by a rabid dog a few days ago. The injured children were subsequently taken to the hospital for medical attention.
Efforts were made at the time to counteract this dissemination of "fake news" within the WhatsApp groups, but unfortunately, these attempts were met with limited success, as misinformation continued to propagate.
To verify the facts, we reached out to Dr. Asghar, MS of the District Headquarters Hospital, who confirmed that on the 7th of this month, two youths and ten children were admitted to the hospital with injuries resulting from dog bites.
Dr. Asghar further informed us that the affected individuals have been discharged from the hospital after receiving necessary treatment, except for one critical case which was referred to Peshawar for ongoing medical care.
Asghar Surani, Assistant Commissioner of Tehsil Babuzai in Swat, firmly refuted the claims made in the voice messages and pictures, labeling them as fake news. He emphasized that no such incident had been reported in Swat, and all related news circulating on the matter is baseless and false.
AC Babuzai stressed the constant preparedness of the administration, rescue services, and police in Swat to promptly address any emergencies. Nevertheless, combating the spread of fake news and misinformation on social media continues to pose a significant challenge.
He urged local newsgroups and the public to exercise caution and verify news before sharing, particularly in this era of rampant social media usage. Those found responsible for spreading fake and false news will be held accountable in accordance with the law, he warned.
Hits: 30