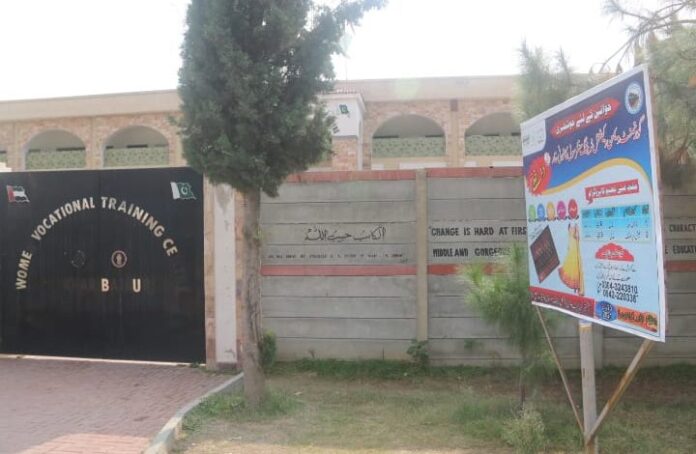 Shazia Nisar
With the resolution of the BRT service closure issue, concerns now arise over the potential shutdown of technical and vocational training centers in the Khyber Pakhtunkhwa (KP) province. More than 100 Technical and Vocational Training Centers have been grappling with a dire situation as their employees have not received their salaries for the past four months. Additionally, the centers have been unable to pay their electricity and gas bills, exacerbating their financial woes.
In response to this critical issue, the Technical Education and Vocational Training Authority has urgently written a letter to the Industries and Finance Department, urging the immediate provision of funds. Furthermore, they have hinted at the possibility of going on strike if the funds are not released promptly.
Speaking on the condition of anonymity, an in-charge of one of the Vocational Training Centers recalled a similar situation during the Tehreek-e-Insaf government, where they had to take to the streets to assert their rights, which ultimately led to the release of funds.
Also Read: Bannu Youth Tortured: Viral Video Sparks Outrage
They emphasized their dedication to these vocational centers, having devoted 15 to 20 years of their lives to them. Closure of these centers would not only result in personal detriment but also abuse for the staff, as most of them are overaged and would struggle to find alternative employment. The in-charge also highlighted the impact on the students, stating that they are unable to pay their fees due to the salary stoppage.
The situation has taken a toll on the future of more than 1,500 employees and approximately 10,000 male and female students enrolled in the Technical Education and Vocational Training Centers across the province. The centers have been unable to admit new students, further exacerbating the impact.
Out of the allocated budget of 690 million rupees for the Technical Education and Vocational Training Authority, only 322 million rupees have been released thus far, leaving a significant shortfall. As a result, thousands of students pursuing B.Tech, three-year diploma programs, and short courses are suffering due to the lack of funds.
Addressing the issue, Industry and Technical Education Minister Adnan Jalil explained that the delay in receiving funds from the central government has hindered the timely release of funds to the centers, leading to their current difficulties.
However, the minister assured that a summary requesting the release of funds has been sent to the Chief Minister, and he expects the funds to be disbursed soon, providing some respite to the centers and their staff.
Hits: 16